Gaming News
Nintendo Switch Online: confirmed launch date, cloud saves and online multiplayer
Update: Nintendo Switch Online finally has a launch date, and is coming to your consoles on Tuesday 18 September. We now know there'll be a weeklong free trial option available from launch, meaning you can test out the service's online features before you buy – and and give gamers used to free online multiplayer a few more days of freedom.
Nintendo also announced the date for the postponed Nintendo Direct livestream, which will broadcast on September 13 and contain more details for online-hungry players. For more on pricing and what's bundled in with the service, check out the rest of our article below.
The Nintendo Switch is finally getting a full online service, only 18 months after the hugely success console first launched.
The hybrid Nintendo console functions as both a home gaming device and portable handheld, and has blown all sales forecasts out of the water. 
It sold over 10 million units in its first year alone, helped by a strong first-party line-up – two of the most lauded Zelda and Mario games ever made, to start – a number of high-profile AAA ports, and a flourishing ecosystem of indie games.
That release schedule has slowed somewhat, and Nintendo will be looking to its incoming online service to keep up momentum on the widely successful console. But what exactly will Nintendo Switch Online give players that they don't have already?
What is Nintendo Switch Online?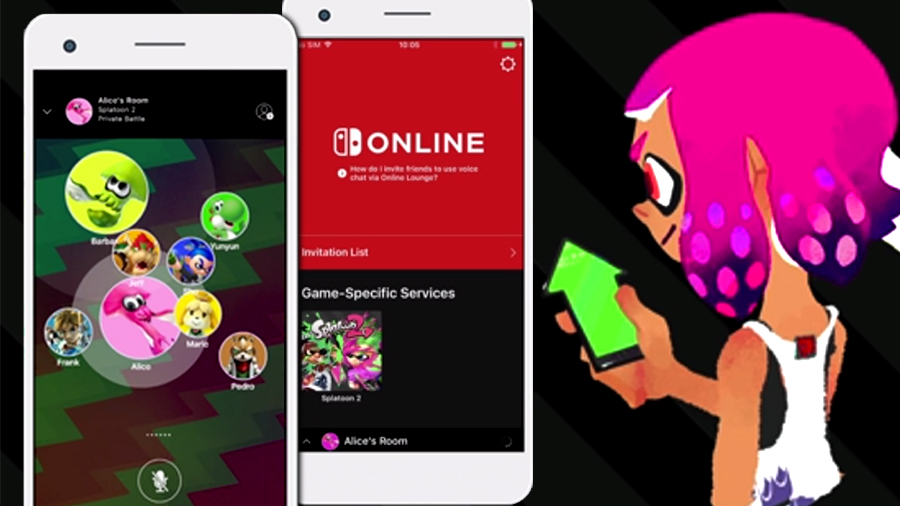 Nintendo Switch Online is the – you guessed it – online service for Nintendo Switch owners. Much like Xbox Live or Playstation Plus, signing up to the service affords you a host of additional content, offers, and access to online multiplayer play. There's also a tie-in smartphone app that provides players with in-game battle stats, voice chat functionality, and additional information on select titles.
Anyone with a Nintendo console will already have a Nintendo Account, which functions as your personal profile for downloading updates or buying games through the eShop.
This is, however, the first time Nintendo's online service has required a paid subscription to use, so wary players will be looking to see if it matches up with equivalent offerings on competing consoles.
Officially, users must be 13 years old or over to sign up for Nintendo Switch Online.
When does Nintendo Switch Online launch?
After waiting 18 months for a full online service, we now know Nintendo Switch Online will be launching proper on September 18. 
While the general release window was leaked through an Amazon listing back in July, Nintendo has since given us the exact date. A planned Nintendo Direct livestream was expected to offer more details about the service, along with a firm launch date, but was delayed to September 13 due to a destructive earthquake that hit Hokkaido, Japan earlier in the month.
What does Nintendo Switch Online give me?
That all-important question: what's in it for you? The sections below will run you through everything likely to tempt you to Nintendo's paid online service.
Fight fight fight
Nintendo Switch Online will finally give you the online capability to play, compete, and cooperate with players around the world.
Online team-based shooters like Splatoon have proved hugely popular on the Switch, though committed players have had to make do with a fiddly workaround for enabling voice chat through the console.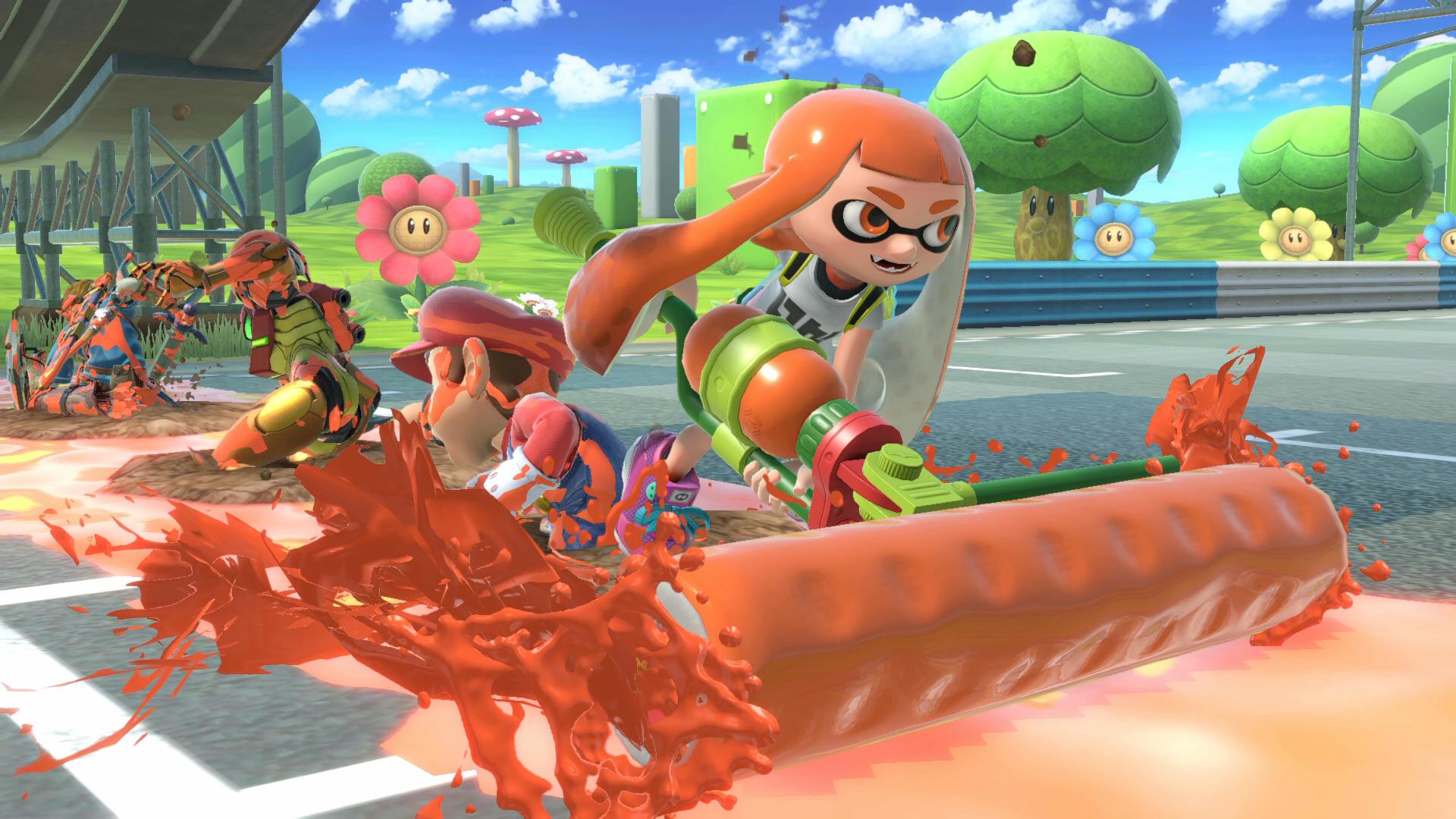 With the latest in Nintendo's iconic brawler series, Super Smash Bros. Ultimate, also arriving in November, it's hoped that the fleshed-out service will prove a capable platform for competitive play – and pave the way for Nintendo's hesitant foray into eSports.
Where are my classic games, already?
If the warm fuzzy feeling of supporting your favorite video game publisher wasn't enough, your extra pennies each month will also net you access to a library of classic and retro games.
This isn't the Virtual Console from the Wii and Wii U, though. Instead of a marketplace for one-off purchases of classic games, Nintendo Switch Online members will be able to play select titles bundled into their subscription.
At launch you'll get 20 NES games, of which 10 have been announced so far:
Ice Climber
The Legend of Zelda
Balloon Fight
Soccer
Tennis
Mario Bros.
Super Mario Bros.
Dr. Mario
Super Mario Bros. 3
Donkey Kong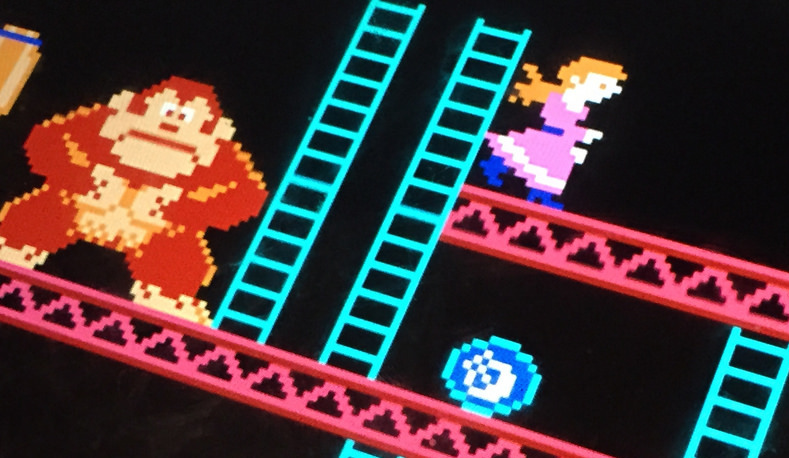 There will reportedly be additional online features for cooperative and competitive play, though we envisage the exact specifications will vary between each game. 
At some point we expect this range to expand, though with the SNES Mini selling so well and a N64 Mini / GameCube Mini seemingly in the works, we expect Nintendo won't want to rush their whole back catalogue to market at once.
Save files for all (almost)
One sore point for users has been the omission of cloud saves for their games, meaning that a busted Switch console will take all your hard-earned progress with it. To prevent you having to start Breath Of The Wild all over again – again – the paid service will back all of your save files onto Nintendo's own servers for safety.
We'd really have liked this for everyone, but it does add some more impetus for signing up to the official service.
Nintendo recently suggested, however, that some big titles on the console – including Splatoon 2 and the upcoming Pokemon Let's Go games – would not support the feature. While cloud saving will be enabled by default for most titles, developers can choose to opt out to prevent online cheating – since reloading an old save file could restore items someone had traded to another player, or reset their online ranking. 
For the likes of Pokemon or Animal Crossing, the integrity of trading between players could be a big issue, and we know Nintendo are protective of their franchises. But even third-party games like Dark Souls Remastered or FIFA 19 – which both offer cloud saving on Playstation 4 and Xbox One – also appear to be restricting the feature.
What will Nintendo Switch Online cost?
While the lack of online features at launch didn't do Nintendo any favours, it helped that players were given access to a limited version of the service for free. 
Why this was harder than on any other console isn't clear, but Nintendo is clearly shaking things up a bit for the Switch.
This all changes when the paid service launches, requiring you to subscribe for a monthly fee – though you'll be able to sign up for a free seven-day trial, just to try it.
Individual users will be able to sign up for £3.49 / $3.99 per month, with reduced rates for longer membership options (see box, right). There's also a separate 'Family' option that includes allows up to 8 Nintendo Accounts to use the same subscription, for £31.49 / $34.99.
By comparison, an Xbox Live membership costs users £14.99 / $24.99 for a three-month subscription, while Playstation Plus will put you back £19.99 / $24.99.
On price alone Nintendo Switch Online is the winner, though we'll be waiting until September to see how well it compares to competing services.